Secrets of Trade Show Success…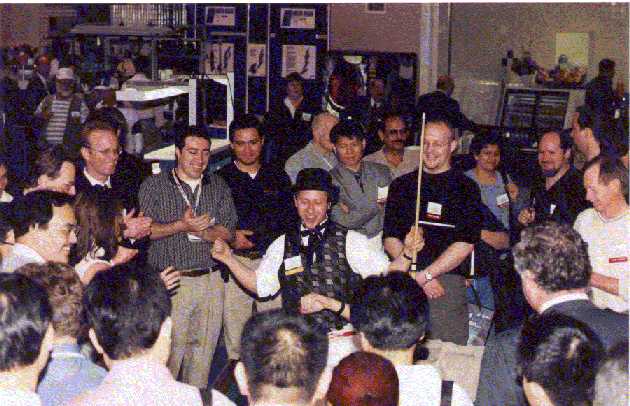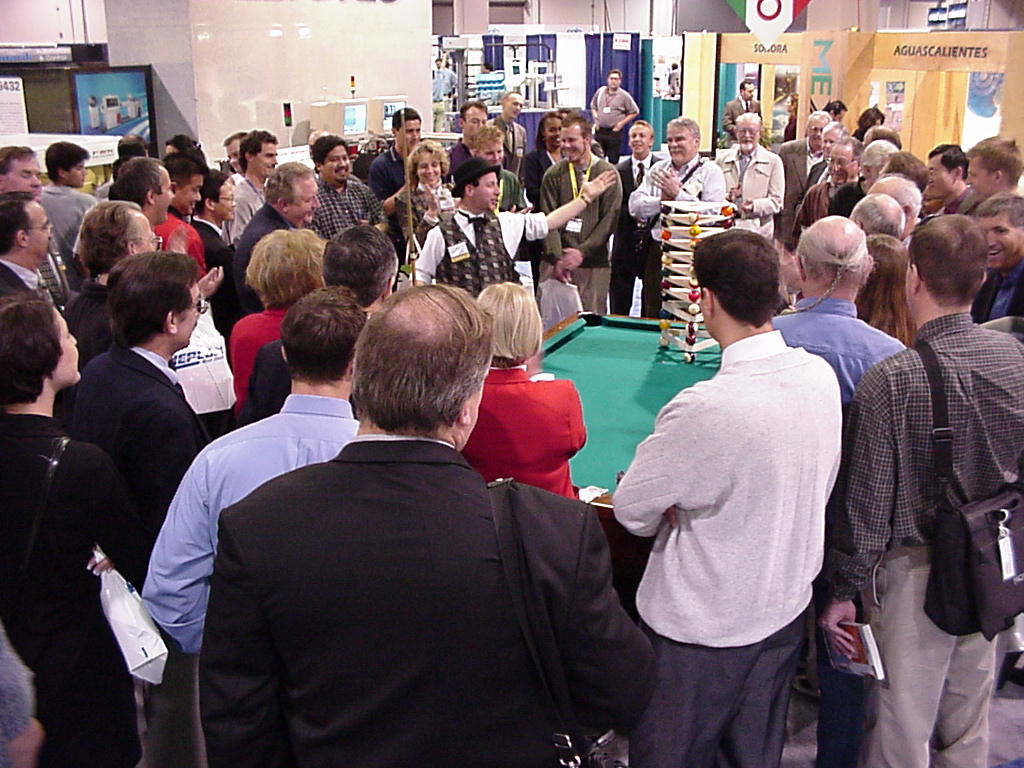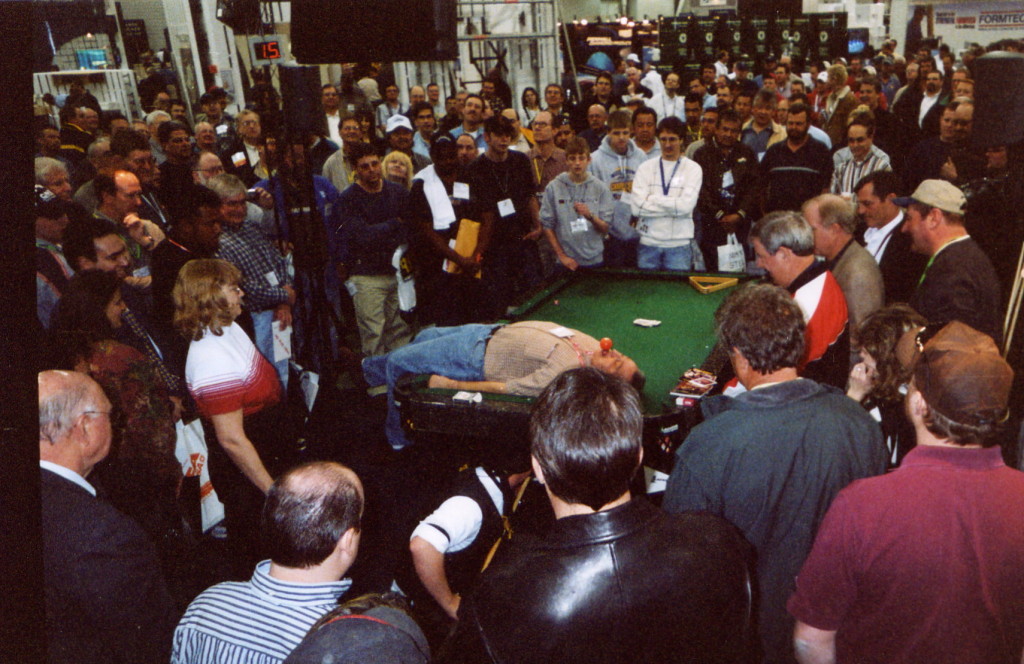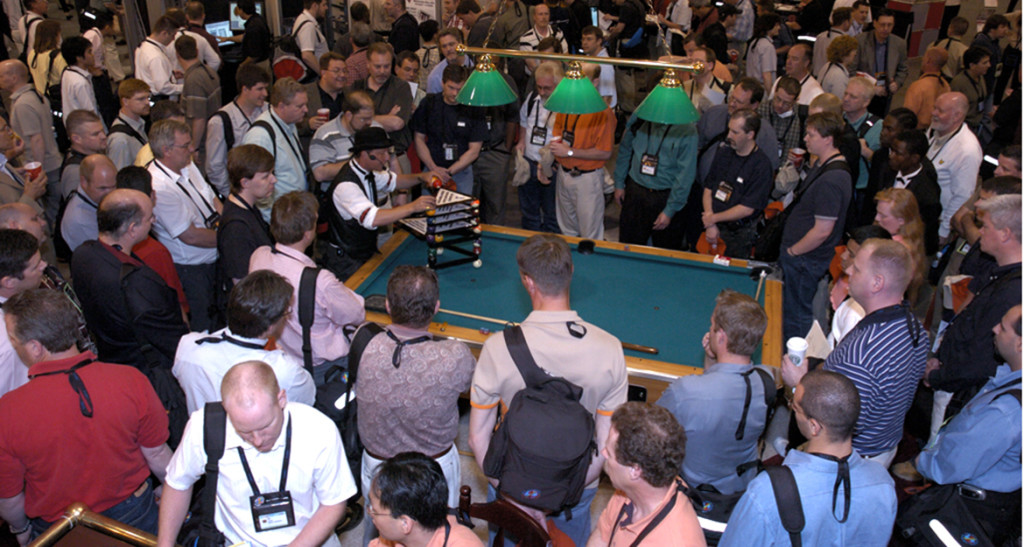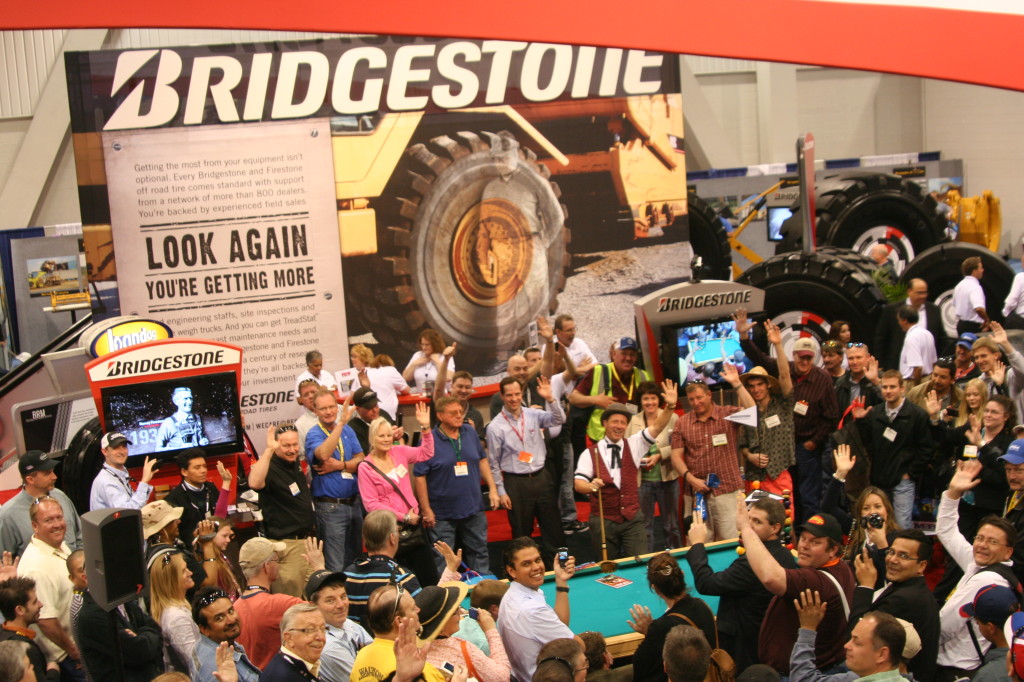 Trade Show marketing is highly competitive.  Every exhibitor needs an edge.  Market research has shown there are three main goals when exhibiting at a trade show.
Make an Impact on Your Target Demographic
Deliver a Memorable Sales Message
Generate Qualified Leads to Increase Sales
Imagine this…
An elegant pool table strategically placed in your booth.  Trade show attendees have suddenly stopped dead in their tracks as Chef Anton, The Two Time United States Trick Shot Champion makes a cue stick appear from a ball of fire.
The audience is stunned.  You can feel the electricity in the air.  There is a burst of applause as a spectator, enticed from the crowd, pockets 10 balls in one shot.  They're amazed as another has a pool ball shot out of his mouth and into the corner pocket.  They explode with laughter as a woman opens a sealed envelope to find that the watch she was wearing only moments ago is miraculously inside.  All this while Anton's running commentary is tied to your service or product benefits.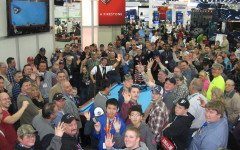 The presentation is soon over.  A line forms as the intrigued eagerly await answers from your personnel.  There is a wonderful feeling of well being as the crowd disperses replete with prizes, unique premiums, and your product information memorably implanted in their minds.  They'll be back.  And, they'll bring their friends.
---
Tie-In Your Sales Message and Product Benefits
Every company has its own specific goals when presenting at a trade show.  Not one presentation can be appropriate for everyone.  Therefore, we must customize for yours.
After Chef Anton consults with your Trade Show Coordinator and Sales Manager, we are now ready to deliver a fast-paced, visually appealing, presentation guaranteed to:
Attract – Engage – Support
Here's How to Get Started
Call Tricks of the Trade, Inc. for your complimentary consultation.  There is no obligation, and we can discuss how to customize a program that will increase your profits while leaving a lasting impression on your clients.
But first, you will have to get past this guy