No Budget? No Booth Space? No Problem !
Anthony Riniti on Tuesday, July 22nd, 2014 Comments Off on No Budget? No Booth Space? No Problem !
In these tough economic times, every exhibitor is looking for an edge that is cost effective and develops results.
Since 1989, Tricks of the Trade, Inc has been Ranked the #1 Traffic Builder by Exhibitor Magazine and has represented more than 500 different companies in over 50 different industries.
For 2015, Tricks of the Trade, Inc is proud to announce two new show packages.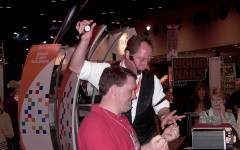 Aisle Magic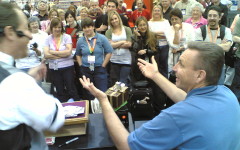 Close-Up Magic Sales Presentation
Each of these effective forms of trade show marketing are guaranteed to:
–          Fool and Amaze the Your Prospects while Creating a Feeling of Goodwill
–          Teach Your Sales Message in an Entertaining and Memorable Fashion
–          Pre-Qualify Your Audience and Move them to Action
For more information, please follow this link to your trade show solution  http://chefanton.com/magic-sales-presentation/
We look forward to exceeding your highest expectations and building towards a long-term, mutually beneficial relationship.